New Calvin Harris Drops This Week... [Listen]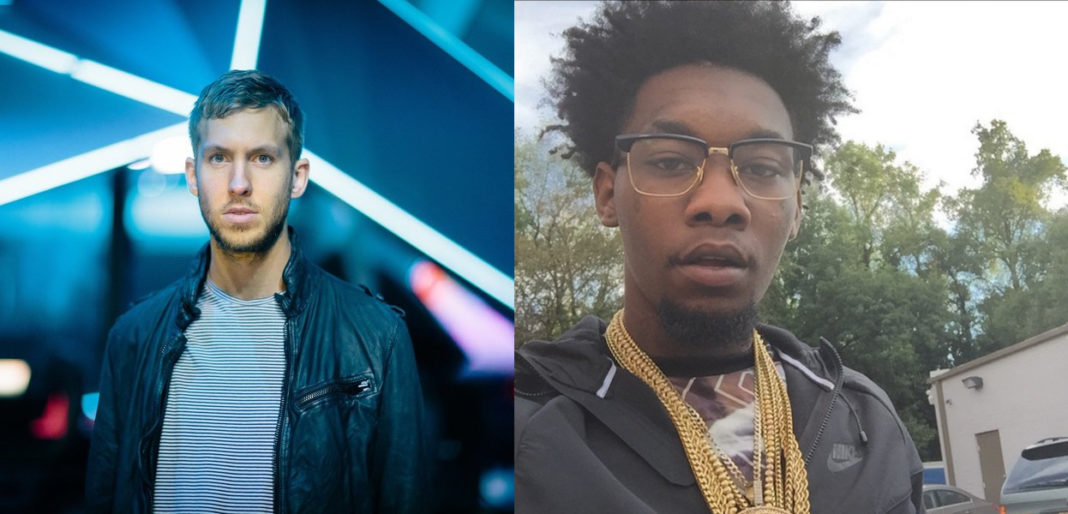 A few weeks ago we noted that
Calvin Harris
was previewing new music on his Snapchat as he drove around the sunny roads of Los Angeles. Mainly the focus of the videos were the fact that Frank Ocean was featured on the unreleased music. Now
Complex found another surfaced Snapchat
from that day with Offest of Migos on a track. It seems to be the same song that Ocean was featured on. Clearly Calvin is a fan of Migos already…
More
CALVIN HARRIS, MIGOS, FRANK OCEAN, EDM, ABEL SANCHEZ,
---
MOST POPULAR EDM HASHTAGS ON INSTAGRAM ARE...
On sites such as Instagram and Twitter, a word preceded by a pound sign (#) is known as a hashtag.
Hashtags make it easy for the social media users to find images and messages on their favorite social media platform with a consistent theme.
On August 4, 2015, Instagram banned the most popular hashtag in dance music, #EDM, as it "violated guidelines." Information about the ban wasn't known for quite some time until Instagram claimed that they will "block certain hashtags when they are consistently being used to share images and videos that violate our Community Guidelines."
More
INSTAGRAM, HASHTAGS, ABEL, EDM, SANCHEZ,
---
DIMITRI VEGAS & LIKE MIKE BIGGEST LED SHOW
Dimitri Vegas & Like Mike put on one of the biggest shows of 2016 last year with their Tomorrowland sponsored event Bringing The Madness. Featuring guest appearances from Lost Frequencies, Afrojack, and Steve Angello, the event sold 60,000 tickets and featured some of the dazzling production seen in dance music concert.
Related Content
DIMITRI VEGAS, LIKE MIKE, EDM, TOMORROWLAND, TOUR, 2017, ABEL, SANCHEZ,
---
FULL LIST OF GRAMMY 2017 WINNERS
GRAMMYS, 2017, EDM, WINNERS, ABEL SANCHEZ,
---
Renewal of Vows Free Ceremony In NYC...
Say "I do" all over again.
On February 14, 2017, couples are invited to celebrate romance, passion, and each other in a one of a kind tour-de-love — the Vow Renewal Ceremony. The ceremony will take place on the iconic glass Red Steps.
More
NYC, VALENTINE DAY, EDM, ABEL, SANCHEZ,
---
CHAINSMOKERS FIRE BACK AT ESQUIRE MAGAZINE
The men's fashion magazine Esquire posted an article yesterday that is stirring some heavy debate. The article titled 'The Chainsmokers Are The Nickelback of EDM' has been shared more than 33,000 times and is being discussed widely on social media.
More
ESQUIRE, THE CHAINSMOKERS, EDM, ABEL SANCHEZ,
---
Benny Benassi Suffers Serious Skiing Accident Injury
Benny Benassi's management took to the DJ/producer's social media channels to reveal that he has suffered a serious injury due to a skiing accident, and has had to cancel his upcoming shows. The 'Satisfaction' hitmaker had shows lined up in the US, as well as a headlining performance at Electric Festival in Finland in March, which for now stands cancelled.
More
Benny Benassi, EDM, Abel Sanchez,
---
Here Are The 10 Best Clubs That Closed This Year

While most of the end of year lists are probably to do with best songs of the year, artists to watch, albums of the year, and more, ElectronicBeats.net took the time to come up with a thoughtful list of clubs that had shut down this year. While readers might not be entirely familiar with each club, we respect the impact losing each one has on their respective communities. I can definitely relate coming from a city which lost one of the greatest clubs ever fairly recently -The Guvernment in Toronto.
Of course, this list doesn't cover every club that has closed this year. With the lockout laws in Australia, there have been more than a few establishments that have had to close their doors. There's likely more than one club or venue in the US that has also been lost.
More
Best Clubs, Night Clubs, EDM, Abel Sanchez,
---
YOUTUBE REWINDS THE YEAR'S BEST IN THE ULTIMATE 2016 CHALLENGE [VIDEO]
YouTubers far and wide have come together once again for another recap of the year's greatest trends and happenings, rolled together into one hilariously choice compilation.
10 most-watched videos of 2016 collectively share over 25 million hours worth of viewing, and their combined number of subscribers reaches well over 40 million. While Adele's Carpool Karaoke reigns as number one, Ultra-signee PIKO-TARO's "Pen-Pineapple-Apple-Pen" has officially numbed our minds as second biggest video of the year.
More
youtube, 2016, rewind, abel sanchez, edm,
---
Ultra Music Festival's Resistance Stage Lineup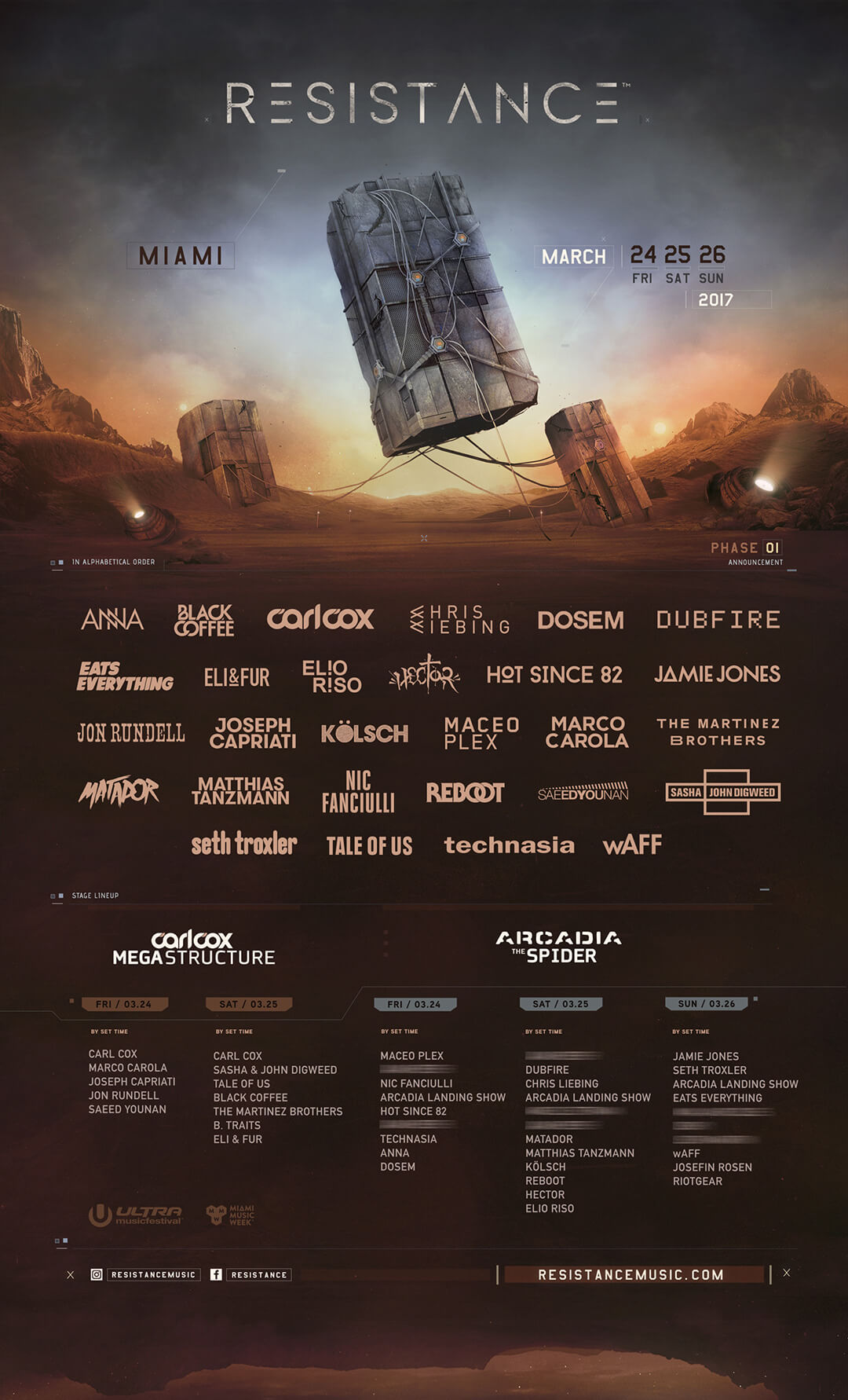 Ultra Music Festival Miami is just a few months away and more details are already starting to emerge.
More
Ultra Music Festival, EDM, Line Up, 2016, Abel Sanchez,
---
Previous Entry
Next Entry