LA
Sat & Sun / 10AM - 2PM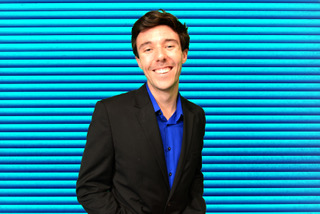 Michael Richard Levay, LA, is originally from Salisbury/Ocean City Maryland and currently attends Salisbury University. LA is host of "LAOnAir" his market ratings-giant #1 weeknight show for Adams Radio Group 103.9 OC104-FM, as well as the syndicated "LAOnAir", weekly countdown "LA's Top 20 Double Play", and now slaying weekend's on New York's Dance Station, Pulse 87 NY. (*yassss work it*)
LA founded LAOnAir Creative, a premium radio and TV entertainment production company, in 2016. He is the founder of Rhythm Club USA™, a youth music group creating experiences like no other in the performance arts for youth that need an outlet from their home, a ray of light, and spark of hope, and someone to believe in them. Rhythm Club USA is in whole funded by The Kingston Foundation™, a non-profit organization founded by LA in 2015 to help give back to the community. In 2016, LA was nominated for a Pulitzer Prize for his work in journalism ethics.
LA launched LA Kingston Records™ in summer 2013, which is an artist discovery platform for new and emerging artists to be showcased both on and off air. He has helped bring artists to light such as "Tray Jack" "Dre Fortune" "Kalin Jones" "Cordoroy" and more.
Previously, LA worked as a play-by-play commentator, color commentator, and producer for the NCAA. He called 9 of Salisbury's varsity sports including football, men's and women's lacrosse, men's and women's soccer, men's and women's basketball, softball, and volleyball. He also was an executive producer for Salisbury University's "SUTV" and studio tech for ABC's 47 WMDT.
Currently, LA attends Salisbury University as a junior studying mass communication/media production and statistics. He loves the beach; he loves sunshine and waves. He works, twerks, loves, and even more so LOVES to eat. Chipotle and Chic-fil-A may very well never go into bankruptcy due to him.
LA loves to connect with people, and would LOVE to connect with you!
Connect with LA everywhere @LAOnAir!